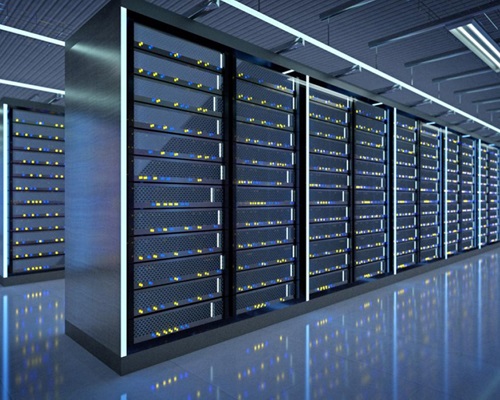 Data Centers
Critical power and data center environments demand consistent, highly available power in order to ensure safe, systematic and cost-effective operations. Even though the electrical distribution systems for such environments are complex to install and maintain your mandate is to keep things running regardless of budget constraints. Downtime is getting more expensive as data centers become more valuable to operators. Should a power failure occur, your facility crew needs to take swift and corrective actions to resolve the outage. Downtime is not simply an inconvenience; it can endanger the safety of people and equipment, compromise operational efficiency and incur significant financial loss. BPE offers complete power protection solutions and services for customers. BPE is the industries leading line of uninterruptible power systems (UPSs) for enterprise and business IT systems, from network closets to large data centers.
Goverment/PSU
Power management solution providers are now an integral part of the corporations, governments that are not helping organizations save capital but bringing to the threshold, a conscious attempt at judicious progress. Growing governmental IT operations support critical applications involving healthcare, education, public safety, defense, and much more. BPE offers complete power protection solutions for customers at all levels. Our unique approach provides a full range of products and services.
IT/Telecom
The BPE uninterruptible power supply (UPS), also known as a battery backup, provides backup power when your regular power source fails or the voltage drops to an unacceptable level. A UPS allows for the safe, orderly shutdown of a computer and connected equipment. The size and design of a UPS determine how long it will supply power. BPE provides the best UPS customized solutions.
Different UPS topologies provide specific levels of power protection. A BPE UPS will belong to one of these three topologies: standby, line interactive, or double-conversion.
Home Office
Protect valuable investments in your small office and home office (SOHO) and residential systems against power failures, surges and other power problems. Power protection is needed to prevent damage including data loss, file corruption, flickering lights, hardware damage, and equipment shuting off/locking up.
For your small office or home office requirements, including PCs and peripherals, BPE UPS products can:
Prevent power surges and sags from affecting your PC and peripheral equipment with enough battery backup for your PC to ride through most power outages.
Regulate power fluctuations and protect your PCs, NT workstations, small servers, hubs and routers.