Warranty and Support Policy
Flexible power solutions, Inflexible performance.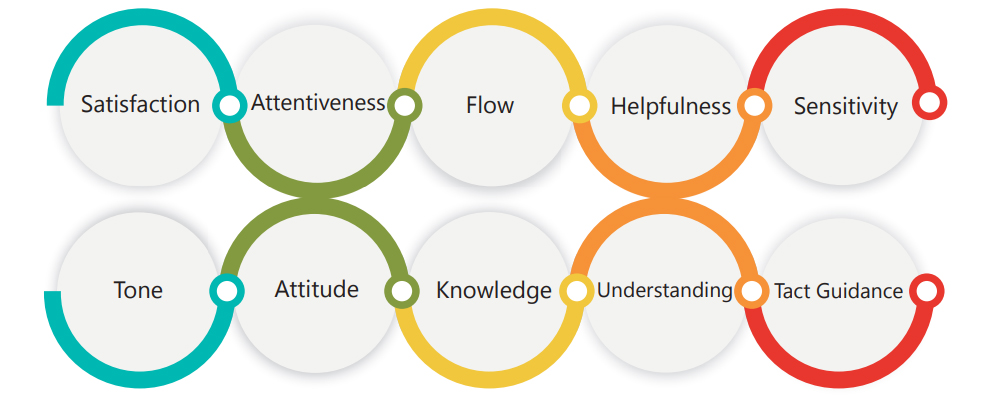 BPE UPS are highly reliable and efficient products are backed by a highly responsive and dependable field and factory trained services personnel.
Your business runs are round the clock. With 24x7 technical support team, BPE is dedicated to protecting your investments.
Service overview
24/7 Service support
Factory-trained service personnel
Safety practices at every step
Single window access for technical and commercial solutions
On line support for customer available
All India Service Network
Customer Service Support Call Center Working Hours 10am-6pm
Service engineers are deployed on short notice
Service support strategy
Accurately understand customer needs and then take the necessary steps to guarantee that the product or service was delivered as promised.
Strategic power solution
Capacity & backup time – are not the only criteria for selection of suitable sizing, when it comes to UPS: Understanding Site conditions, availability of phases, frequency of power outages, space availability, application know how, serviceability are some other critical parameters while determining the uptime.
| S.NO | LOCATIONS | RESPONSE TIME | RESOLUTION TIME* | MAINTENANCE TYPE |
| --- | --- | --- | --- | --- |
| 1. | Class A Locations* | Within 24 Hrs. | Within 48 Working Hrs. | On-site maintenance |
| 2. | Class B & Class C Locations* | Within 24 Working Hrs. | Within 48 Working Hrs | Carry-in Warranty to BPE Service Centers at Class A Locations |
| 3. | Schools at Class A & Class B locations & Institutional / Large account at single location (>50 UPS)* | Within 24 Working Hrs. | Within 48 Working Hrs. | On-site maintenance, as per PO, Pre-approved terms. |
*For class A,B, & C locations download PDF
Effective and Quick Mobile App Customer Support:
At BPE, we are committed to providing exceptional service to our valued customers. As part of our ongoing efforts to enhance your experience, we have implemented an internal mobile application dedicated to tracking and resolving customer complaints promptly and efficiently.
Key Features of Our Complaints Resolution App
Swift Issue Identification
Efficient and Quick Resolution Process
Internal Mobile app customer support levels
PAN India service support
Line Manager Support
Field Engineer support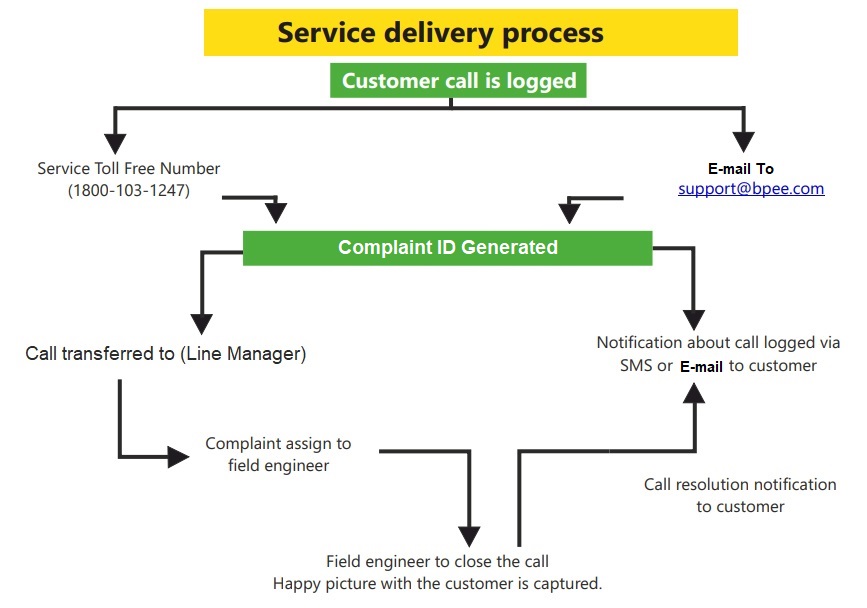 Also telephone-based technical support and advice given.
Resolution & uptime
Quick accurate diagnosis via internal mobile application
Quick replacement decision
Repair the defective unit
Some milestones achieved
Maintaining >100000 UPSs - PAN India
Supporting >15000 + UPSs installed in rural India
>50,000 UPSs supported under warranty at any point in time - PAN India
>18,000 UPSs under AMC maintenance besides the above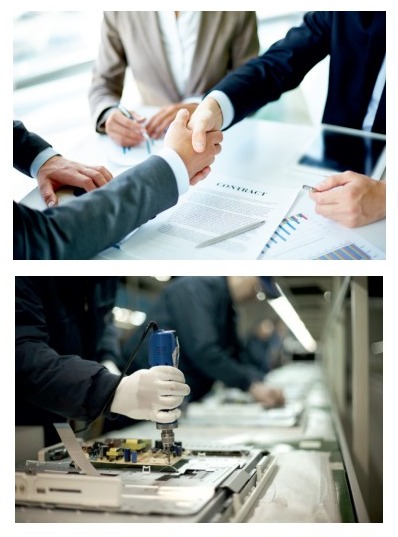 What we do
Our relationships with customers are based on respect and integrity we delight them with our product and services by using the effective applicable technology, processes and continuous innovation.
Standard Safety Instructions Electrical Work (Do's and Don'ts)
Only qualified personal may do electrical work of any kind.
Never remove lock out tags such as DANGER tags and DO NOT REMOVE tags.
Do not operate the circuit breaker so marked.
Do not use any electrical equipment in poor or unsafe conditions.
Ensure that electrical leads are undamaged before use.
On site try to keep all electrical leads above the floor clear of water and off wet ground.
Only trained person is permitted to use/operate the UPS/Equipment.
Do not use the equipment/UPS without the guards in place.
UPS / Equipment to be kept in safe working order.
Guards the UPS room to maintain un authorized intervention.
Use safety of UPS/Equipment, personal protective at all time.
Do not put any objects/Material on above or around of UPS and Batteries.
Maintain Air conditioner for efficient cooling to ensure any abnormal temperature conditions.
Do not allow any electrical works at UPS load without consent of UPS service team.
Do Clean UPS Room periodically.
Observe site conditioning and follow the regulations posted by site managers.
Do arrange Fire-extinguisher in UPS/Equipment room.
Do arrange Rodent Replant at UPS/Equipment room.
Do arrange Proper Lighting at UPS room.
BPE Service Support Policy